Become a member
Our Mission
To create a robust, transparent, reliable, up-to-date interface for PH Real-World Data assets and sources.
Our Vision
Research is more powerful and efficient in a network of data assets than in individual assets
Join the network
To join the PHederation network, only few prerequisites are needed. If you and your organization are interested in joining forces to strengthen research in pulmonary hypertension, please contact us. Our goal is to develop a network with diverse geographical coverage around the World.
Contact us to learn more and become a member.
We will use your information in accordance with our Privacy Policy to enroll you as a member, respond to your inquiries and fulfill your requests as necessary for our legitimate interest and possibly to comply with our legal obligations relating to pharmacovigilance or product quality.
PHederation principles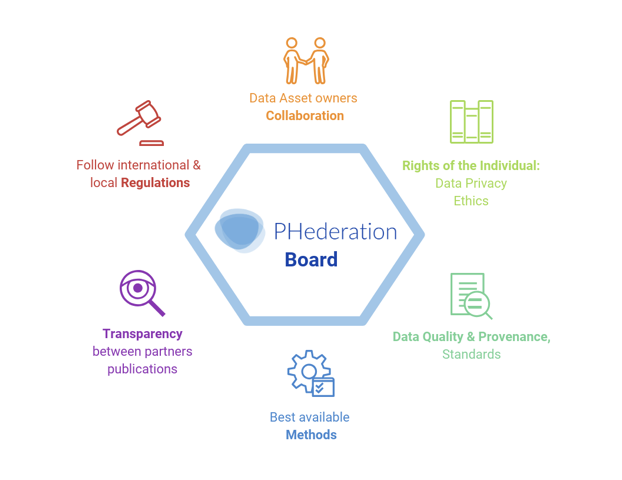 REFERENCE: 19016998 | DATE OF PREPARATION: DECEMBER 2019